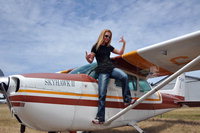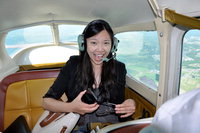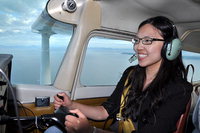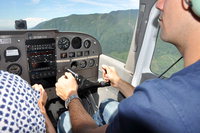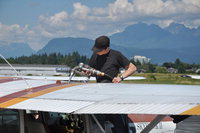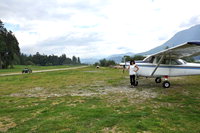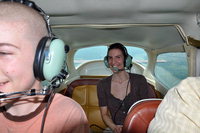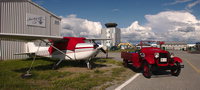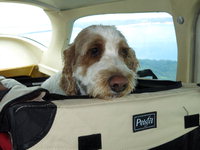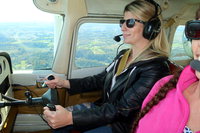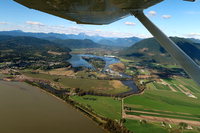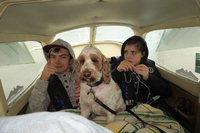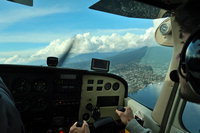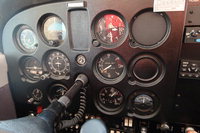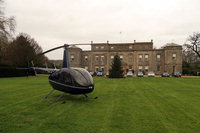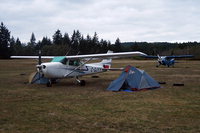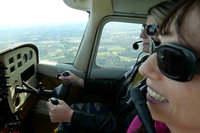 Free? Really?
Yes. Really.
The goal of our organization is to introduce as many people as possible to the Magic and Adventure of little airplanes. While all the videos and courses and events we publish here are a great way to do that, nothing beats experiencing it all for yourself. So ... our volunteer pilots offer a wide range of flight experiences in a variety of airplanes, in different parts of Canada - all at their own expense.
Is it safe?
Aviation Safety is a cornerstone principal at Air Time Canada, and we take it seriously. We make sure our volunteer pilots are well trained and regularly reviewed. All aircraft are certified and maintained to the highest standards. And flights are operated with full support from Transport Canada Air Traffic Services.
However, if you split a gut from laughing too hard at some of our corny aviation jokes, well ... you take your chances.
What happens during the flight?
You are, essentially, joining a pilot - along with maybe another Air Time Canada grad, on a flight he/she was going on anyway. So it might be a quick aerial tour of downtown, or might be a weekend airplane camping trip, or a day-trip for a picnic at a remote grass strip. Basically any of the kinds of flights you see in our pictures and blogs is the kind of flight you can join.
What we
can
tell you is that it won't be a surprise. You get to choose a flight profile you're comfortable with (and have the time for) and work with your pilot to plan it.
Do I get to fly?
Depending on your comfort level, and the comfort level of your pilot (and if you happen to be sitting up front) you will get a chance to take the controls. It's not mandatory, but almost everyone does - and loves it. You won't be permitted to take-off or land (against insurance policy), but you will usually get the chance to do most of the enroute flying, join the landing pattern, and often can take the airplane down to the runway - where the pilot will take over and land.
You can watch a couple of short videos of what others have done on their first flights.
Co-Pilot Sandy
or
Co-Pilot Miles
Can anyone participate?
Pretty well.
There are some practical limitations to consider. You have to be fit enough to climb in and out of the plane unassisted and have the necessary motor-control to fly a plane (if you can ride a bicycle, you can fly a plane). There are also weight limitations with light aircraft that preclude very large people (250 lbs+) from going aloft. As far as age is concerned ... we've had "co-pilots' ranging in age from 8 to 89.
I heard a rumour about using the radio?
If you've earned your "Co-Pilot" License or your "Radio" License through Air Time Canada, then the free flight is your chance to put your learning into practice. To that end,
you
will be the one communicating with air traffic control and following airport departure and arrival procedures.
Even if you haven't taken one of the courses or mini-courses than involves radio work, your pilot will be happy to give you a script and let you be the one communicating with ATC.
What kind of aircraft do we fly?
It depends on which organization or pilot hosts your free flight. Most operate the ubiquitous Cessna 172 (also known as a Skyhawk).
It is a 4-place high-wing piston-powered aircraft with one of the best safety records of any civil aviation aircraft ever built.
It cruises at almost 200 KPH, at altitudes up to 4000 meters, and has a range (with reserves) of over 800 KM.
With stops for fuel (and toilets), we've flown a Skyhawk from British Columbia to California and back. It makes for a fabulour trip!
Where do the flights depart from?
Air Time Canada is based in Vancouver, British Columbia, Canada. However, we have volunteer bases in other parts of the country as well.
In the lower mainland of Vancouver, we operate out of Boundary Bay Airport (in Delta), Pitt Meadows (in Maple Ridge), Abbotsford Airport and Langley airport.
We also service various airports on Vancouver Island (including Victoria international).
For information about airports and flights from other locations in Canada, please
Contact Us
and we will be happy to match you up with the nearest flight base.
How do I sign up?
Flights (and courses) are only available to
members
. Memebership is free. You need a 'member account' with us in order to keep track of your course progress, earned licenses and badges, and to access the flight booking system. Your information is kept completely confidential and not shared with anyone or used for any purpose other than administration of our programs.
Flight booking priority is given to those that have completed a "flight eligible" course or mini-course - these are free as well. Check these out from the
home page
.
If if you haven't taken one of the free courses, you are still welcome to put your name on the flight registry. Once you're a member, you will find that link on your account page.
I still have questions.
Contact Janine by email:
janine@airfun.org