Overview
After you've mastered
Co-Pilot in a Day
and earned your Co-Pilot License, you can up your game with
Advanced Navigation
. You'll learn the basics of visual navigation, chart-reading, dead-reckoning, and more advanced airspace operations. You'll also earn your
Airside Pass
and crew a more advanced
"Destination"
flight. It's the same fun, hands-on, itneractive class format as the Co-Pilot course. And it's still free.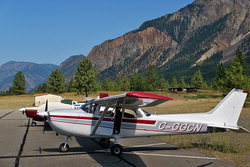 What is this "Destination" Flight
The Co-Pilot Flight is 15 to 20 minutes ... to a nearby local airport. It is very much a "local" flight experience. The "Destination" Flight leaves the local area. It might be a flight from Vancouver to Lilloet (pictured at right), or Langley to Pemberton (North of Whistler), or maybe across the water to Victoria or Qualicum Beach.
"Destination" Flights can even be to overnight destinations in the US or deeper into British Columbia (that's all up to you and your pilot).
Here is a brief sampling of some
Air Time Canada Destination Flights
.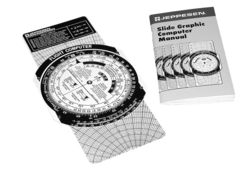 Do I still get to fly?
Like the Co-Pilot Flight, the
Destination
flight will have you fly in one direction, and your flight-partner fly in the other.
Besides being a longer flight, the
Destination
flight differs in two important ways:
It's a longer flight - so you'll do a lot of flying (1 to 3 hours)
When it's not your turn to fly, you'll be navigating: calculating bearings, issuing headings to the co-pilot, identifying waypoints, and helping make the in-flight decisions.
The
Destination
flight is a truly unforgettable experience that should be on everyone's bucket list.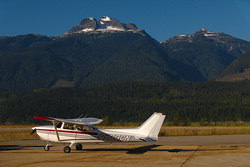 Can anyone participate?
The only pre-requisite for the Advanced Navigator course is that you have already earned your Co-Pilot License - so you will need to take the
Co-Pilot in a Day
course first.
Of course, like everything else at Air Time Canada, you will need a free membership - in good standing - to participate in the course and flights.
How much does it cost?
The course and flights are
free
. That includes the classroom instruction, supplies, your "Navigator Kit", and all taxes.
You will be reponsible for your own transportation costs to/from the class, and any "destination" costs such as meals, lodging (if applicable), share of taxi rides, etc
Note: Fuel, for the airplane, is included in the free flight - our pilots are not permitted to ask you to share in fuel costs.
How do I sign up?
If you are logged in to your Air Time Canada account, you will see a red 'REGISTER' button below. If you don't see that button, please
Login
or
Create an Account
and return to this page.
I still have questions.
Contact Janine by email:
janine@airfun.org